Lucky cat gear and the grand view project
Saving the historic grand view hotel and bringing opportunity to a rural community in the ozarks
I created Lucky Cat Gear to give me a platform for my designs and to raise funding for the Restoration of the 1902 Grand View Hotel.
It is my hope to make The Grand View a place of opportunity for advanced artists as well as those just starting out, with a production based animation school, to give students the chance to build a portfolio while learning. The goal is to generate income from Lucky Cat Gear and animation productions, so that acceptance to the program will be merit based. Know that by purchasing our products you are supporting a very worthy cause. Learn more at BerryvilleSquare.com
Katsushika Hokusai is my favorite artist of all time. That's why I have his prints on the site. I spend days going over a print digitally restoring it pixal by pixal No AI. If you get a Katsushika Hokusai print from Lucky Cat Gear you can know that these prints, came from someone who looked at every pixal and was trasfixed with the work.
The Phoenix took me the longest. The Dragon is my favorite, but I love The Phoenix.
Katsushika Hokusai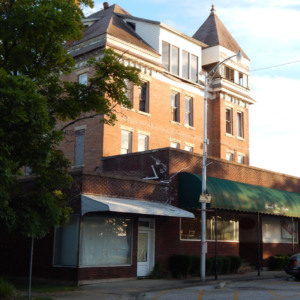 Professional Services
We offer a variety of professional services that help you achieve your business goals. Do you need help with building a comprehensive business plan to get financing? What about one-on-one mentoring to take your career to the next level? We've got that.
Comprehensive Programs
Our dynamic programs cover businesses in a variety of stages and sizes. Whether you're just starting out, have too many hats as a SME owner, need high-level executive mentoring or need marketing tips that fit your schedule, our programs fit the bill.
Amazing Results
Where do we deliver the most? In our client's results. We've worked with companies from single-person startups to Fortune 500 executives and everything in between. We provide a guarantee that if you follow our plan and don't see amazing results, you don't pay.